Accessing feedback is done via your Pamoja ManageBac account. To log in please visit the following link, using a Google Chrome or Microsoft Edge web browser - https://poc-may.managebac.com/login
When a piece of work is marked by your teacher, they may share general feedback via an announcement, as well as individual feedback.
Individual written feedback can be found via the 'Tasks & Deadlines' Icon (via the left-hand navigation menu).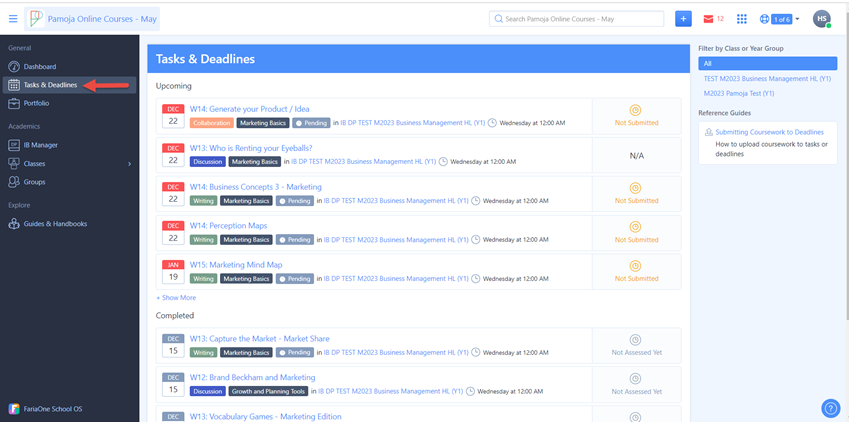 Scrolling down you will find small speech bubbles under any awarded grades.
Hovering over the speech bubble will give you access to any feedback left by your teacher relating to this task. [can't add screenshot here as test students don't have feedback]
Feedback can also be viewed via the 'Classes' section (from the left-hand navigation menu). Be sure to select the relevant subject e.g., Economics SL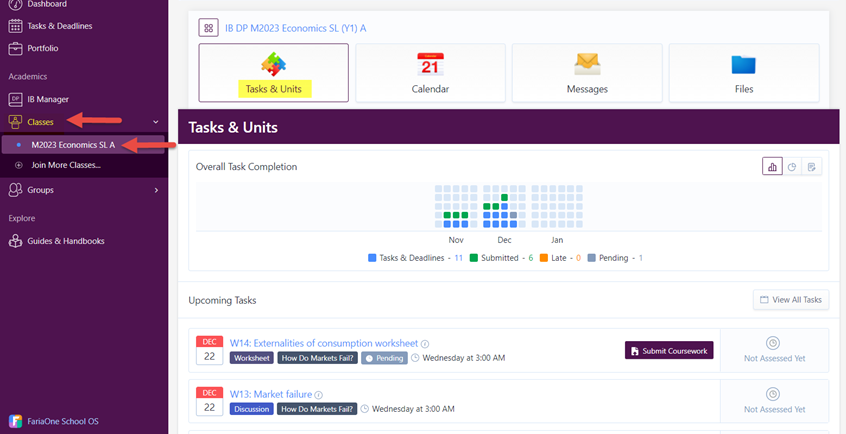 Once here click the 'Tasks & Units' tab, followed by 'View all Tasks' on the right-hand side.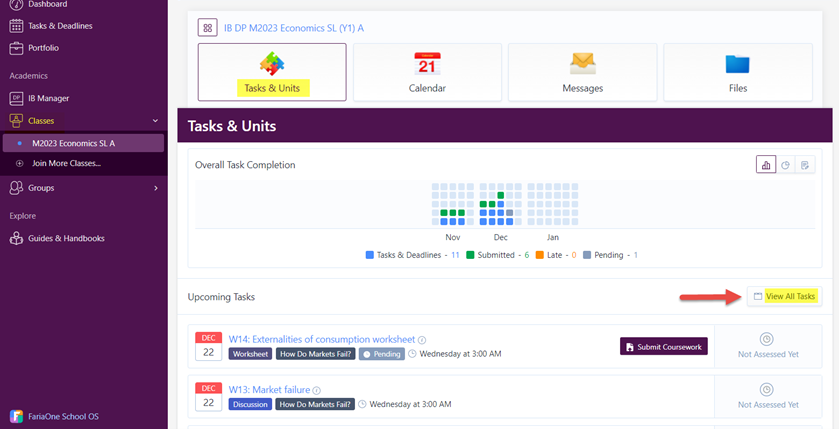 Select the relevant term from the drop down,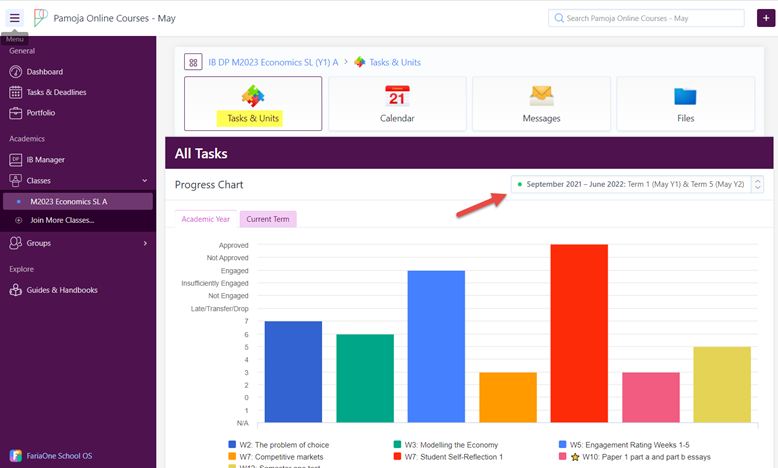 before scrolling down. Once again you will find the speech bubbles containing feedback should you hover over them.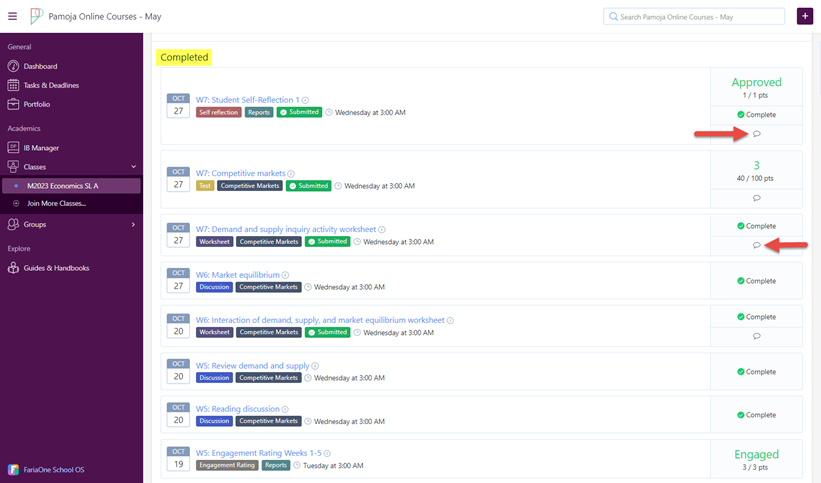 Select the individual unit of work you have submitted and wish to view feedback for. This will take you to the assignment page where you can view grade information and any annotations or feedback left by your teacher.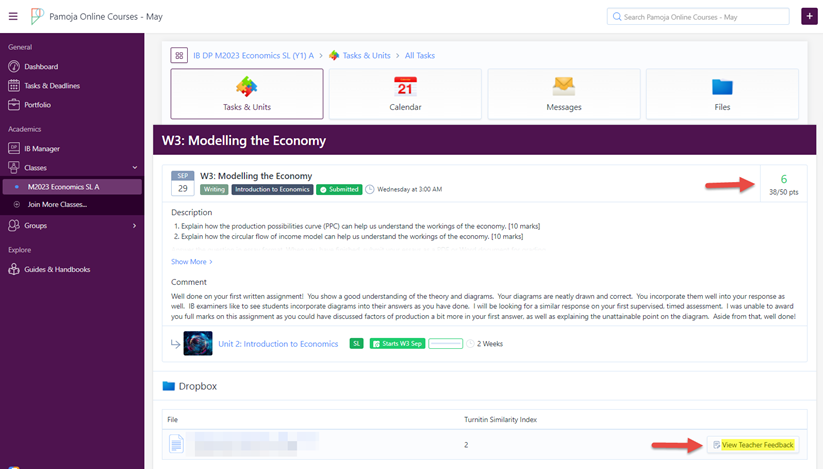 Please watch this useful screencast demonstrating how to locate assignment grades and Teacher feedback.