Viewing assignment grades is done via your Pamoja ManageBac account. To log in please visit the following link, using a Google Chrome or Microsoft Edge web browser - https://poc-may.managebac.com/login
Once you have signed in, enter the 'Tasks & Deadlines' area via the left-hand navigation menu.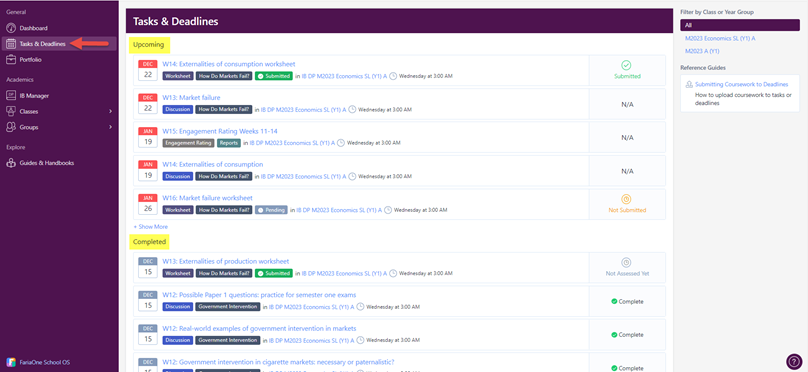 Once here you can scroll down to the 'Completed' tasks section where you will find your awarded grade for each piece of work submitted in the right-hand column.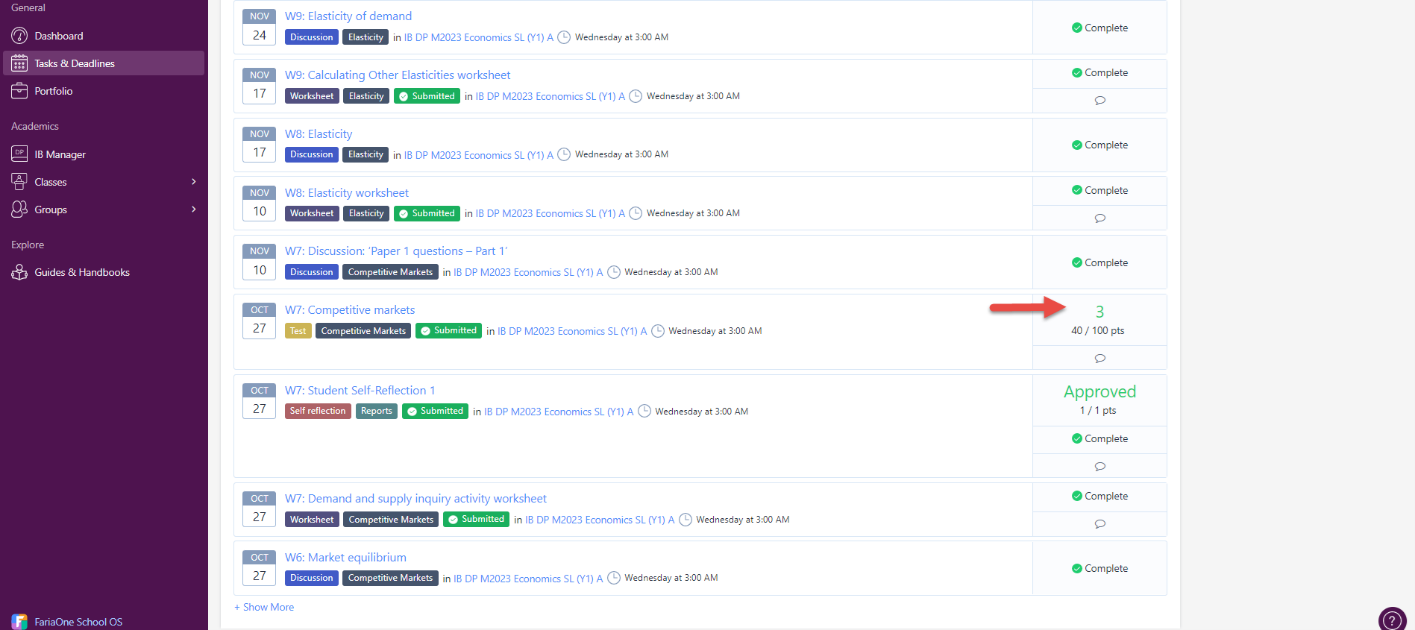 Assessment grades can also be found via the 'Classes' section.
Entering 'Classes' and choosing the relevant subject via the left-hand navigation menu, you will find a tab named 'Tasks & Units'. Select this tab, followed by the 'View all Tasks' icon on the right-hand side of your screen.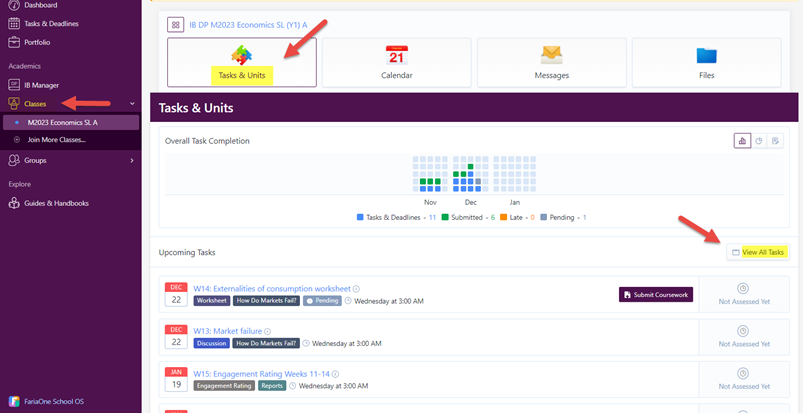 Here you will be given a graph-breakdown of each week and the mark you received. Please ensure to choose the relevant term from the right-hand side drop down.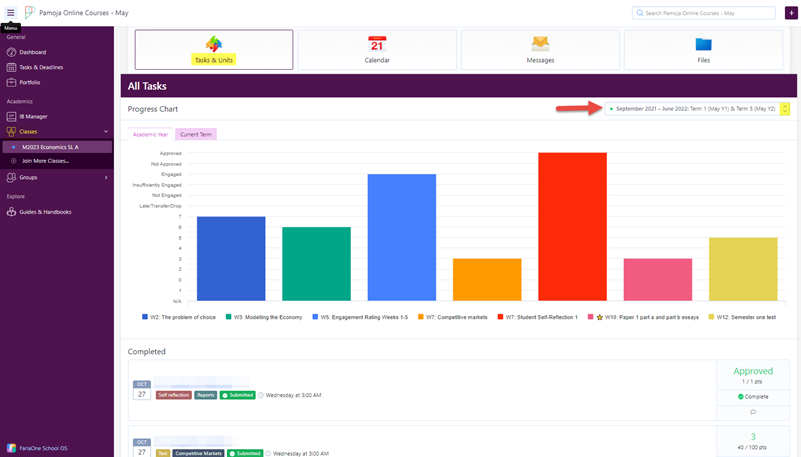 Hovering over each graph bar will tell you the individual grade.
Scrolling down you will find each task you have completed and the grade and feedback you received. Feedback that has been provided can be viewed by hovering over the speech bubble.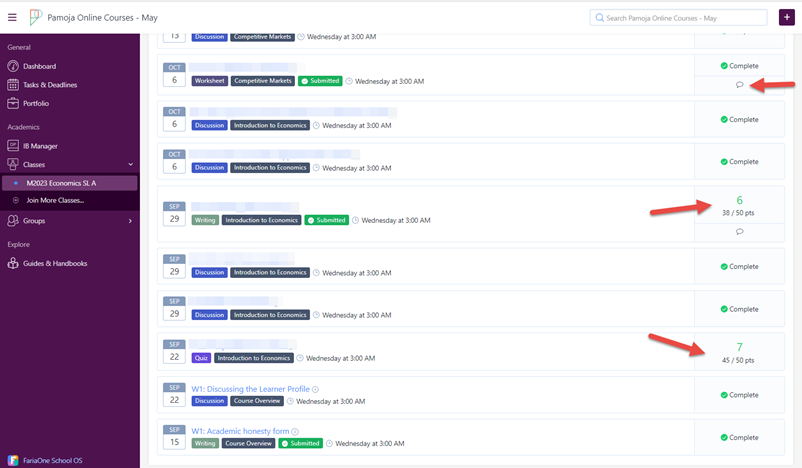 You can also view grades via the 'Dashboard' (found in the left-hand navigation menu). Once here select 'List' view followed by the 'Tasks' tab.