At the beginning of the academic year, all Pamoja SBCs and DPCs will be required to complete an Onboarding via the Pamoja ManageBac platform.
This helps to ensure that you are set up to embark on a new academic year with Pamoja Online Courses.
Once logging into the platform using the below log in page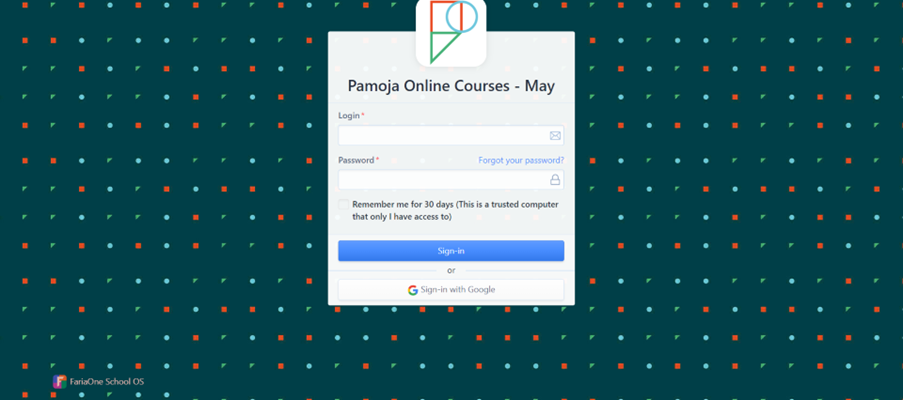 You will be brought to the following landing page

The onboarding should be completed before you attempt to access your Pamoja account.
Please proceed to complete each step, using the drop-down arrows on the right-hand side to display the information.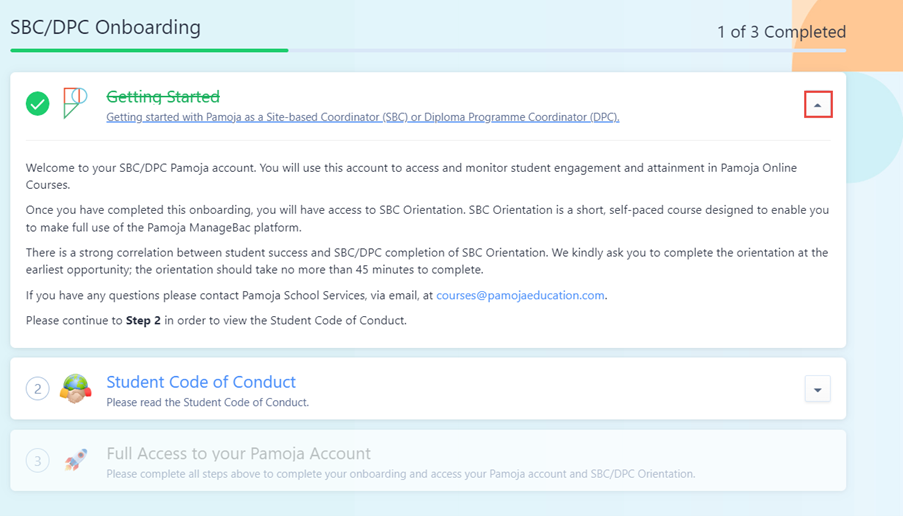 The first step explains the necessity to complete the onboarding. Followed by this is the Student Code of Conduct which you are required to read to ensure a full understand of Pamoja require conduct for your students, before ticking the box to complete the step.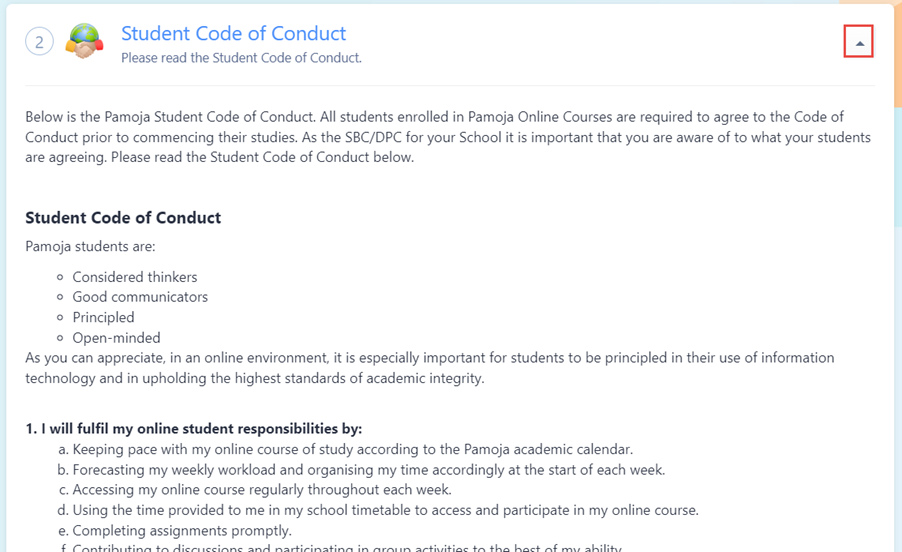 Once you have completed these steps a green tick will appear beside the titles which will have a green strike through to indicate their completion.

From here you will be required to complete the SBC Orientation. This is vital to ensure that you have a full understanding of the requirements of the coordinator role within Pamoja Online Courses, as well as an understanding of the online platform

Once this is completed you will have full access to your Pamoja Online account. We wish you all the best – good luck!
For any further questions please contact School Services at courses@pamojaeducation.com