Site-based Coordinators (SBCs) are not able to amend student details on the Pamoja ManageBac platform.
This is what the Pamoja ManageBac Student Profile page looks like: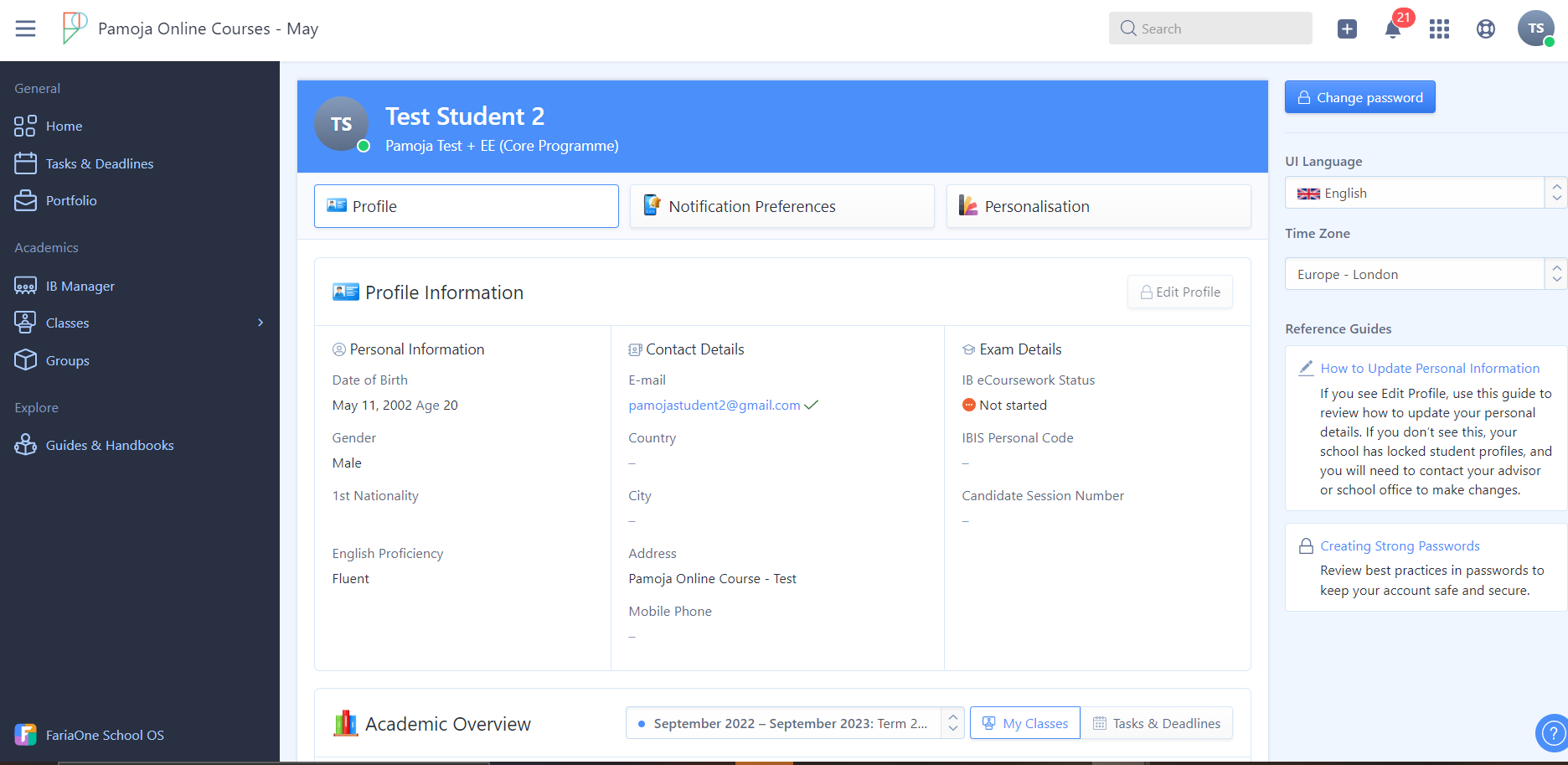 It is important to ensure that School Services are informed of any changes to a Pamoja Student's profile. This includes name, email address or School change.
It is vital we are made aware of email changes immediately, so that any email correspondence can be re-sent to the correct email address, meaning students do not miss any communications. We will then check all systems are updated with relevant amendments.
Please note Pamoja strongly recommends students use their school email domain, rather than web-based versions such as Gmail, for all Pamoja correspondence.
Any changes should be sent to the School Services Team via courses@pamojaeducation.com