Within 48 hours of a student's course request being approved, students will receive an email from ManageBac containing login instructions: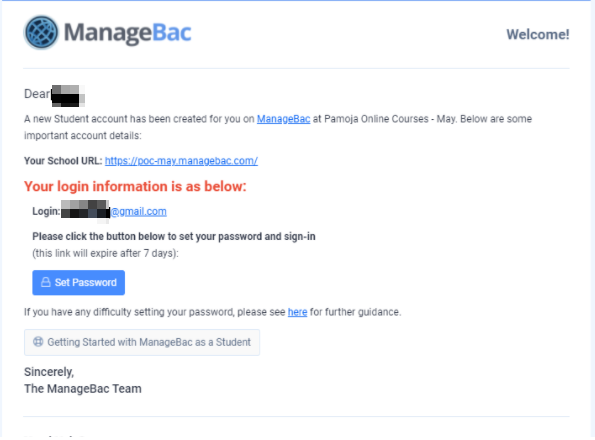 Students must click on the 'Your School URL' link in the email to verify their email addresses.
Students can then navigate between their School's and Pamoja's instances of ManageBac using the 9 dot icon

in the top right-hand corner of their student profiles.
Once within their Pamoja ManageBac accounts (in Pamoja's instance of ManageBac), students will be brought to the student onboarding page. Here, along with the additional onboarding steps, students will find the Code of Conduct: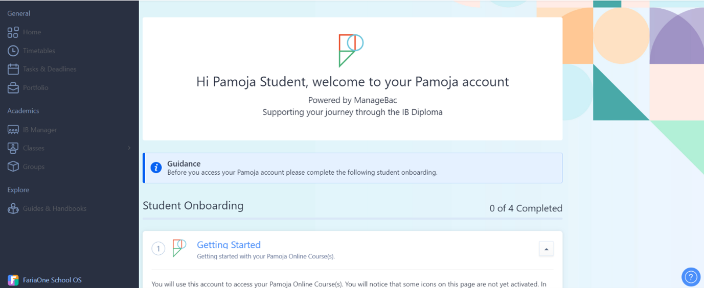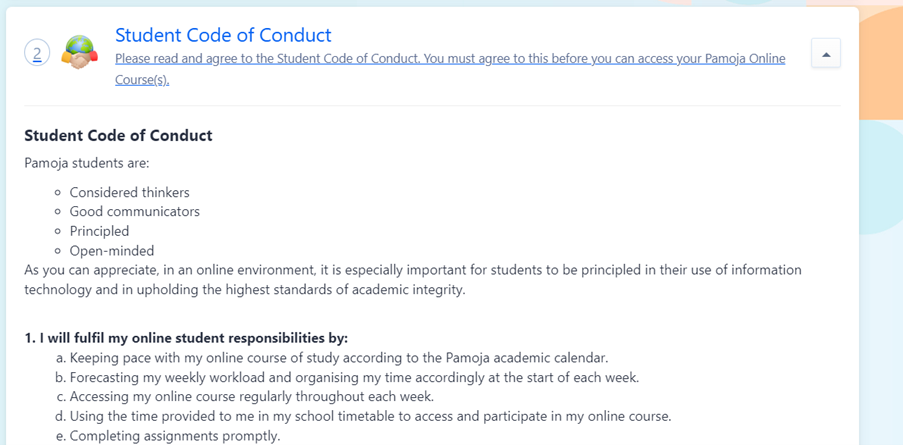 Once the onboarding checklist has been completed, students will be able to access their Pamoja ManageBac accounts and will be brought to the home page where access to the mandatory Student Orientation can be found.
The Student Orientation can be accessed via the 'Student Orientation' tile under the 'Pamoja Checklist' section of students' home pages.
Students should complete the Orientation at their earliest convenience, once they have been provided with access to their Pamoja ManageBac accounts.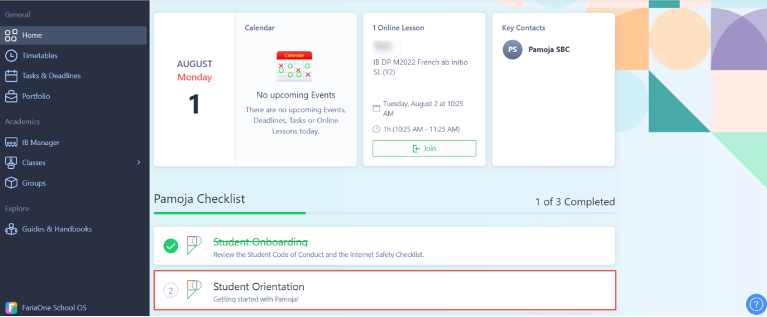 Once students have completed the Orientation it will be located at the bottom of their home pages and can be accessed at anytime throughout their Pamoja Online Courses.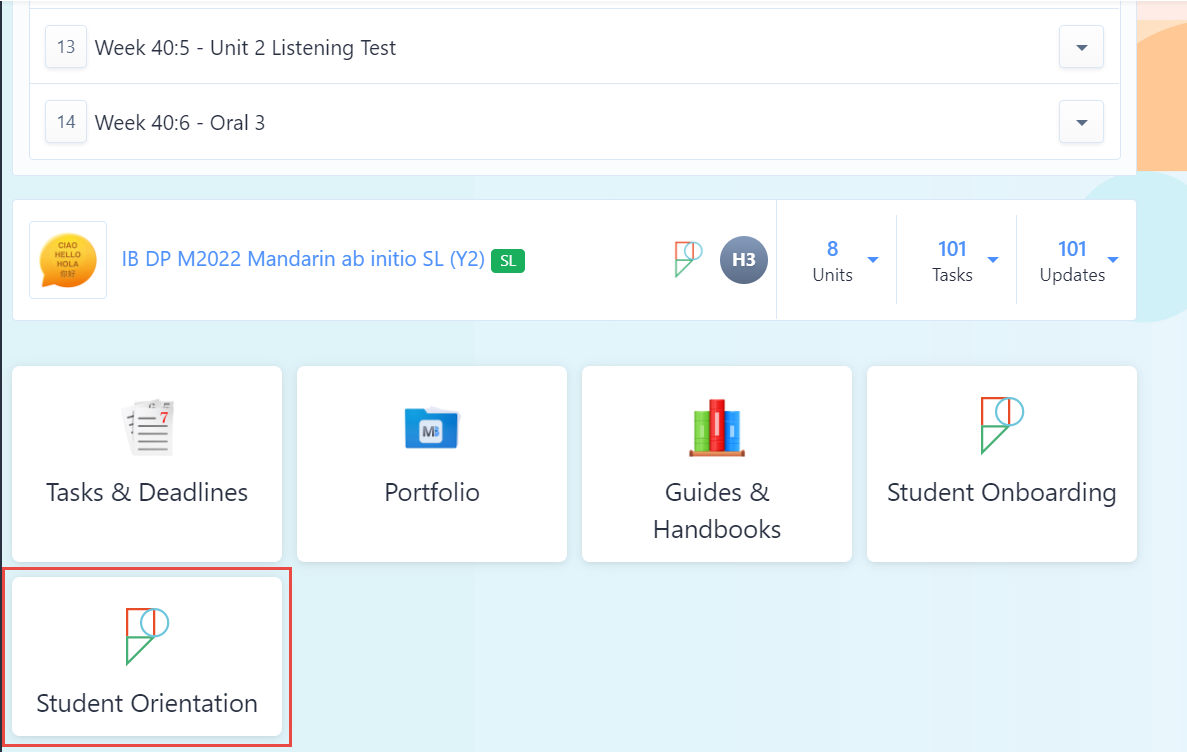 Please contact Pamoja School Services at courses@pamojaeducation.com if any support is required.