Within 48 hours of a student's course request being approved, students will receive an email from ManageBac containing login instructions: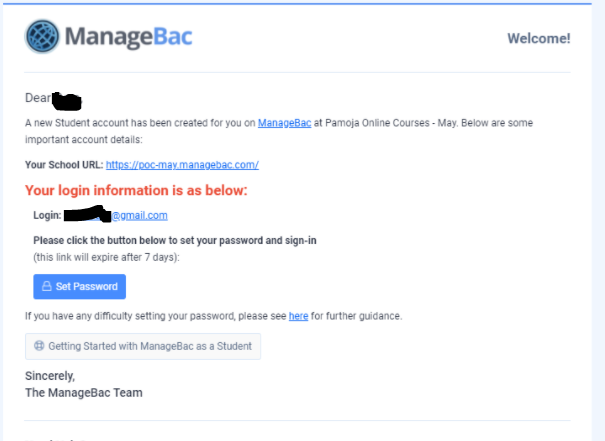 Students must click on the link to verify their email address.
Students can then navigate between the School's and Pamoja's instances of ManageBac using the 9 dot icon

at the top right-hand corner of their student profile.
Once within the Pamoja instance of ManageBac, students can select Student Orientation and Code of Conduct from their QuickStart Checklist: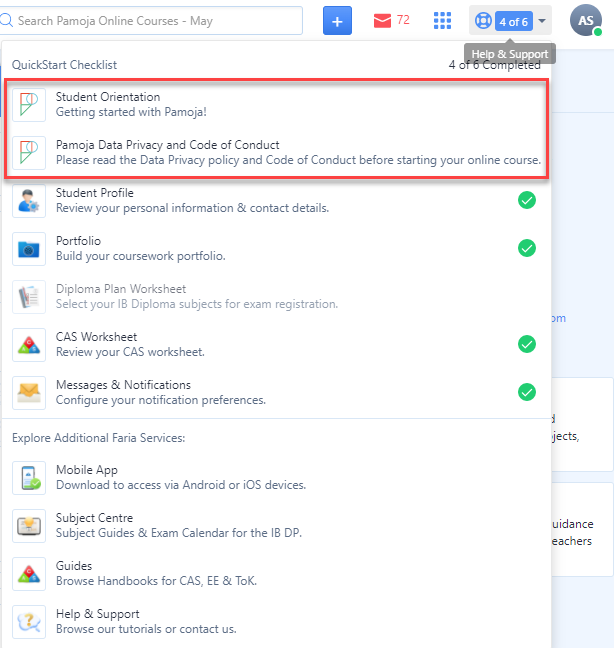 It is important that students complete both Code of Conduct and Student Orientation.
Please contact our School Services team at courses@pamojaeducation.com if students are experiencing login issues.